1:1 Support
Need a little extra help? Schedule a Private Lesson to focus on your individual progress toward truffle hunting with your dog.
Virtual Private Lessons use Zoom. In-person Private Lessons are in Arlington, WA.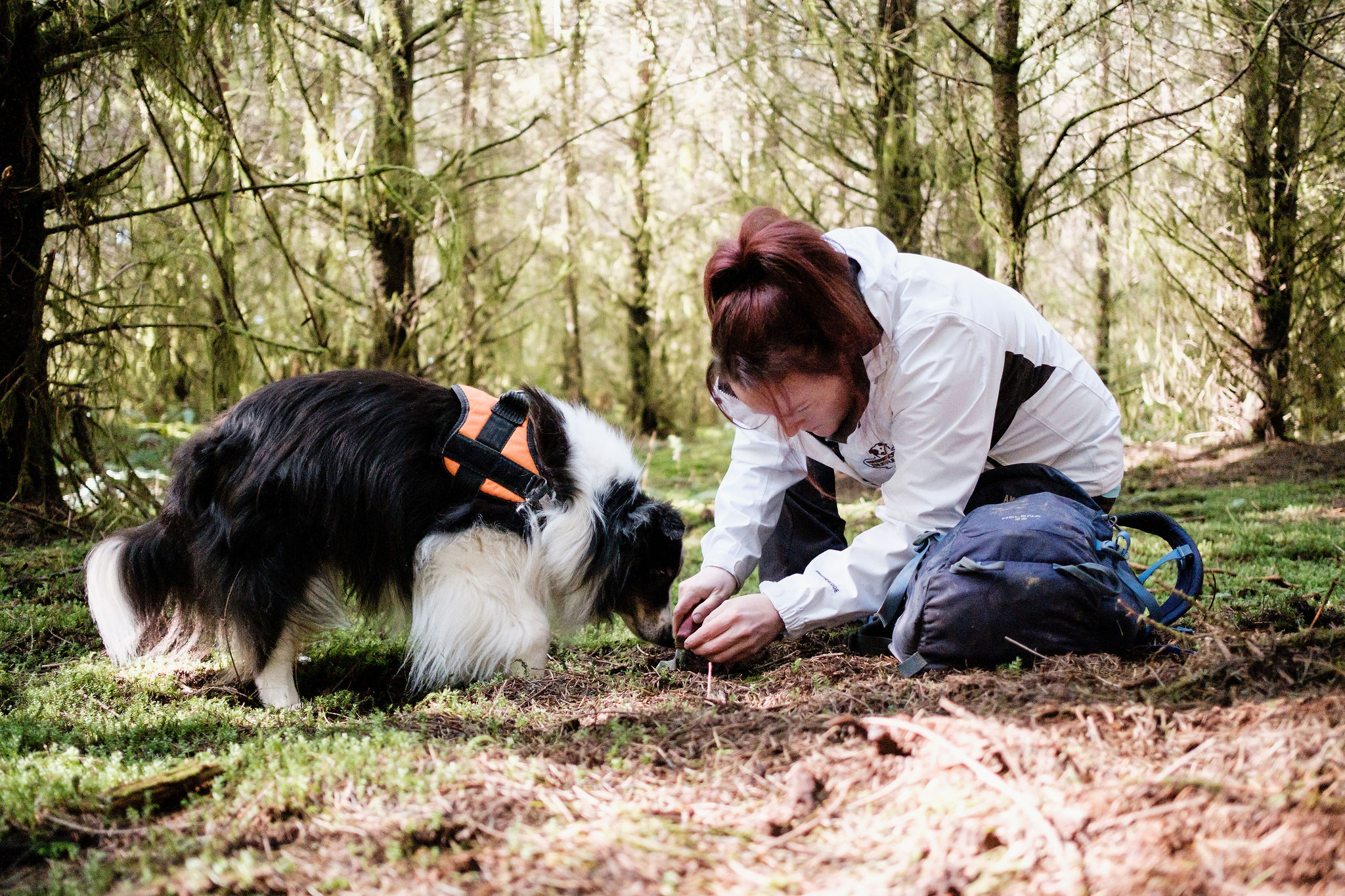 Your Instructor
Kristin Rosenbach
Kristin is a truffle hunter, teacher and trainer in the Pacific Northwest. She has been teaching and developing educational programs since 1998. Her business, Wagnificent K9 Truffle Dogs LLC, was founded in 2010 and enables her to explore her passion for truffle hunting with her own dogs while also teaching others to do so and educate them about the importance of developing a partnership with animals. For Kristin, when a student's dog finds their very first truffle, it's a magical moment! Every single time. And while her students are successful at finding truffles, she relentlessly reminds them that "it's just a truffle" and everything comes down to the relationship they share. 
Thanks for submitting your information! Please continue with the checkout process.
Frequently Asked Questions
Can I get a refund if my schedule changes?
Private Lessons are non-refundable but I will work with you to reschedule your session. Please allow 48 hours for cancelations and rescheduling.
How do I schedule my appointment?
Upon purchasing a Private Lesson, you'll receive further instructions on how to book a time for your appointment.
Can I purchase more than one Private Lesson to save money?
Absolutely! If you anticipate needing more than one Private Lesson, consider purchasing a bundle of lessons and take advantage of a discount. Once you submit the intake form, you will be prompted to select a single lesson or a package.
Can I combine online courses and Private Lessons?
Yes! Combining online course material with 1:1 instruction is a very effective and efficient way to fully understand and apply the material.
How much do Private Lessons cost?
Single Private Lesson $110
Package of 4 Private Lessons $420
Package of 8 Private Lessons $760