Open Enrollment!
NEW! A payment plan is now available. See the pricing options below.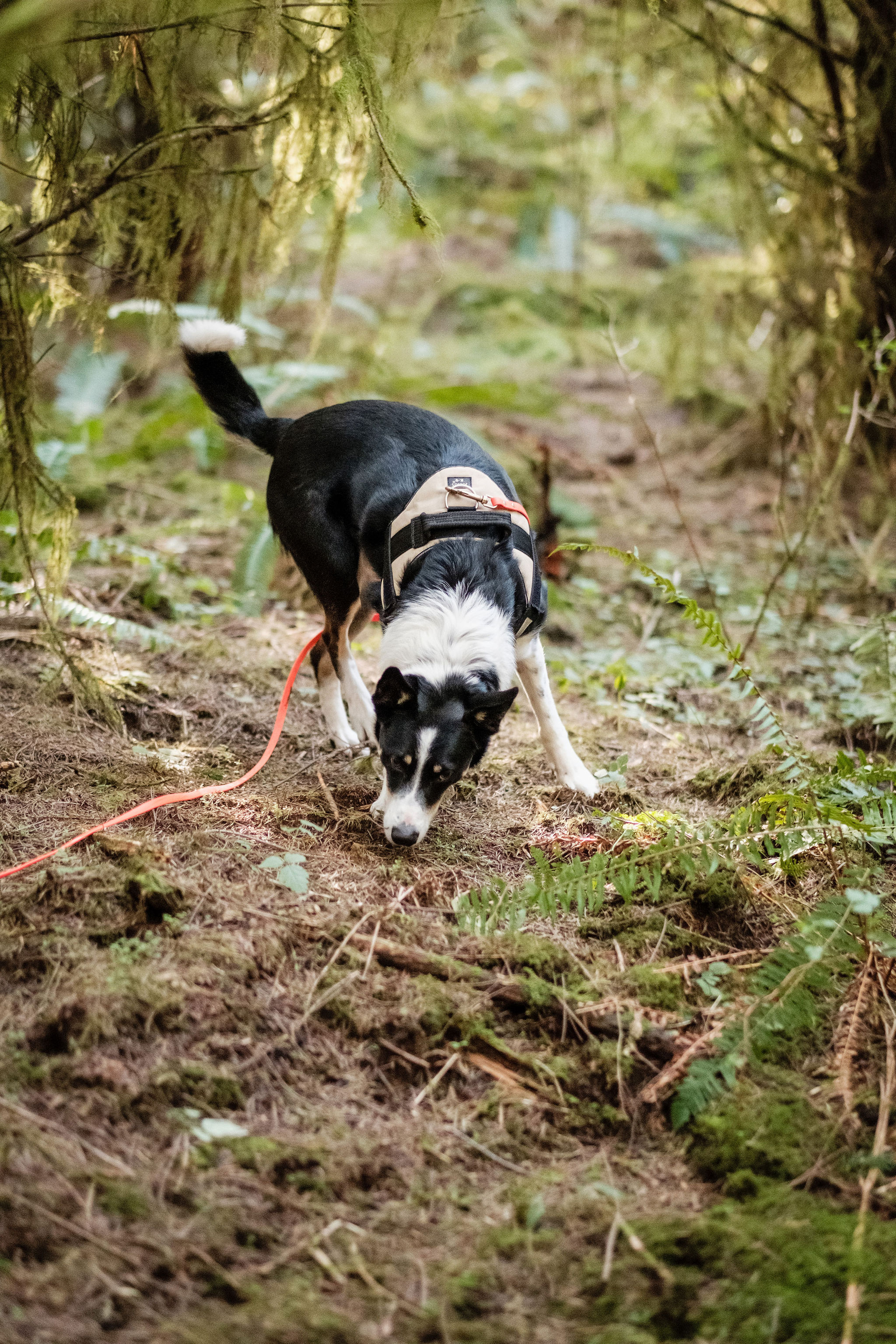 From Forest to Fork
What would it be like to forage for wild food with your dog? How about hunting for underground delicacies that only your dog can locate? Enjoy a magical partnership with your dog and nature followed by a tasty meal you can thank your dog for.
Any dog can do it!
This Course Includes:
10 sections of content, including lessons and homework
Support threads for each section
Q&A sessions
Detailed training plans
Lifetime access to content as long as the course is online
*Students are advised to acquire real whole truffles specific to their region (fresh or frozen)
A Meaningful, Genuine and Gentle Approach
This course will take you from foundation skills to hunting for truffles with your dog.
Along our journey together you will not only learn the steps to becoming a successful truffle hunting team, but you will also come to understand why we follow the path outlined in this course.
Each section will include an explanation of the training progression as well as detailed homework to help you progress.
At every stage, together, we will bring you one step closer to truffle hunting with your dog in the wild.
At the core of these teachings is a meaningful, genuine and gentle approach to developing a truffle hunting partnership with your dog.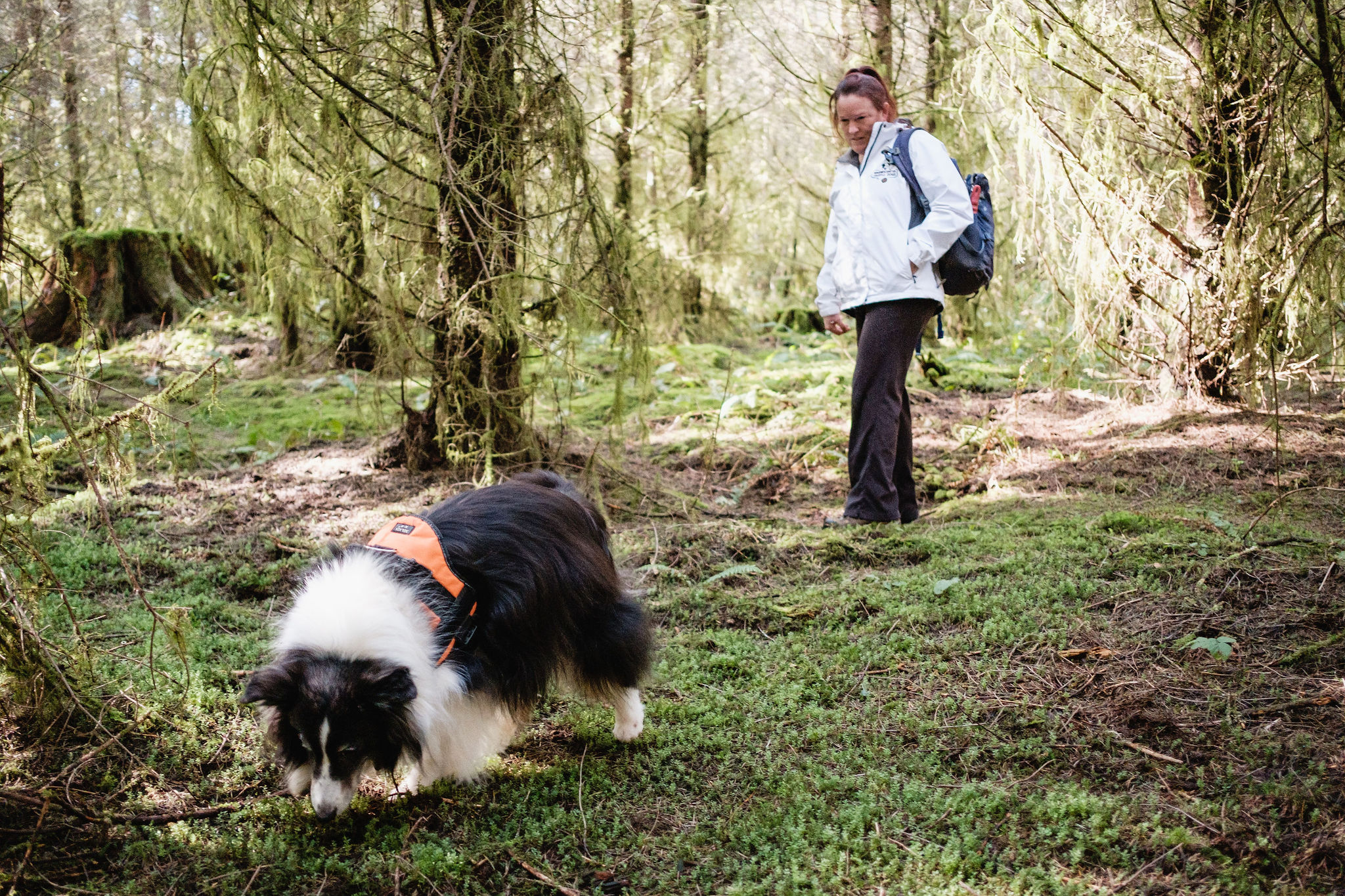 Through observation and attention to our responses we deepen our connection.
In learning the unique dialogue we share, our dogs feel confident in our understanding of them.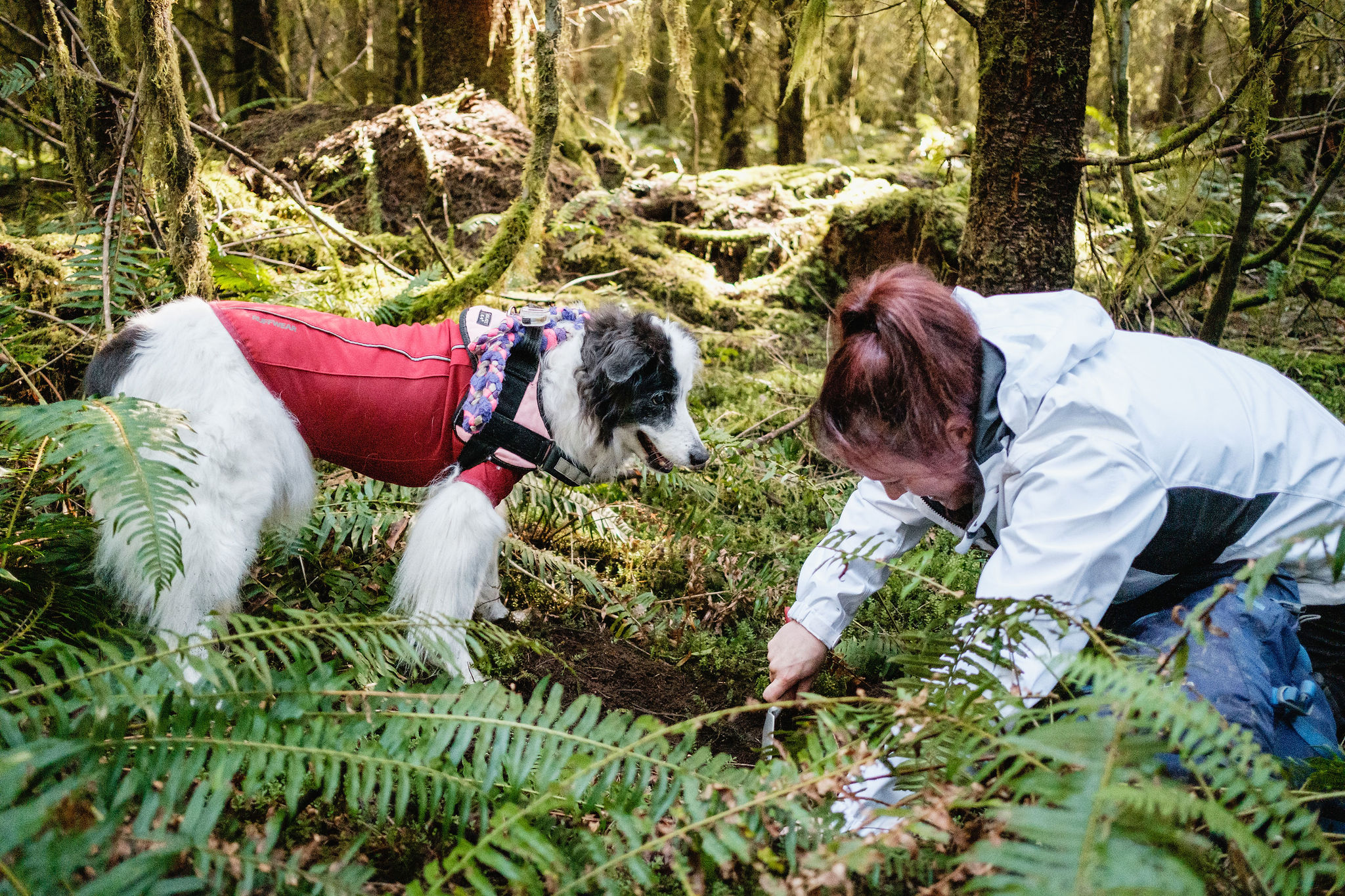 With a shared and meaningful purpose, we work in tandem toward a goal.
Course Curriculum
All sections are available to you upon purchase.
Your Instructor
Kristin Rosenbach
Kristin is a truffle hunter, teacher and trainer in the Pacific Northwest. She has been teaching and developing educational programs since 1998. Her business, Wagnificent K9 Truffle Dogs LLC, was founded in 2010 and enables her to explore her passion for truffle hunting with her own dogs while also teaching others to do so and educate them about the importance of developing a partnership with animals. For Kristin, when a student's dog finds their very first truffle, it's a magical moment! Every single time. And while her students are successful at finding truffles, she relentlessly reminds them that "it's just a truffle" and everything comes down to the relationship they share.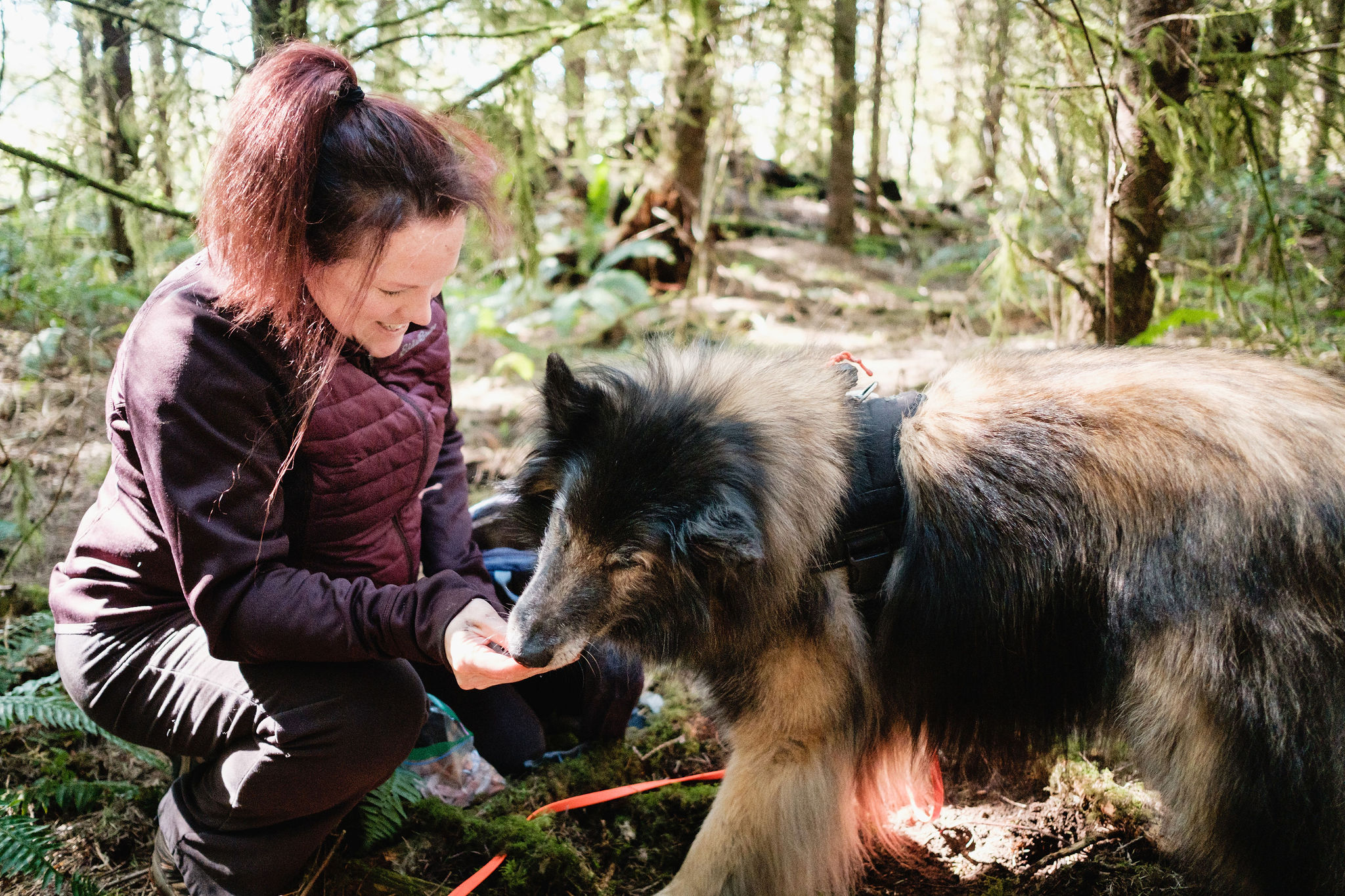 Frequently Asked Questions
I can't start right away. Can I still take this course?
Yes! When you register, you will have access to all content. Start right away or work at your own pace.
How do I get help with the course if I get stuck?
There is a Support section within the course where you can ask questions. If you need extensive help, a coaching call can be arranged with Kristin.
How long will I have access to the course?
You will have lifetime access to the course material. As long as this course remains online it will be available for you to view.
Do you offer Private Lessons?
Yes! Private lessons can be arranged in person or on Zoom. Combining online course material with 1:1 instruction is a very effective and efficient way to fully understand and apply the material. Book a Private Lesson.

Check your inbox to confirm your subscription