These bundles are designed to be comprehensive. Each bundle includes Private Lessons, Private Coaching, and my online course, which details every step, from foundation skills to finding truffle hunting sites.
The main difference between bundles is how much 1:1 time you want with me.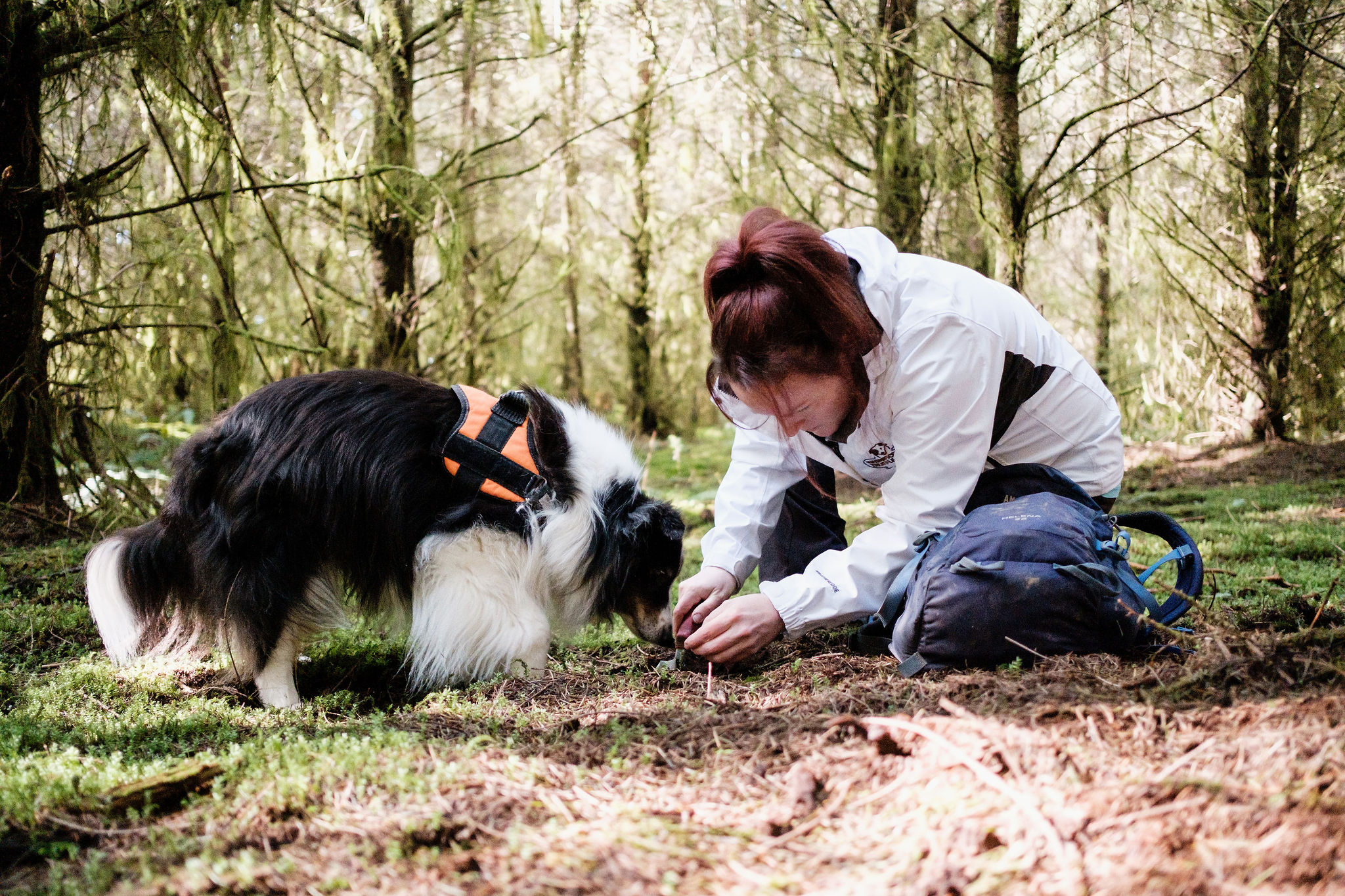 Your Instructor and Coach
Kristin Rosenbach

Kristin is a truffle hunter, teacher and trainer in the Pacific Northwest. She has been teaching and developing educational programs since 1998. Her business, Wagnificent K9 Truffle Dogs LLC, was founded in 2010 and enables her to explore her passion for truffle hunting with her own dogs while also teaching others to do so and educate them about the importance of developing a partnership with animals. For Kristin, when a student's dog finds their very first truffle, it's a magical moment! Every single time. And while her students are successful at finding truffles, she relentlessly reminds them that "it's just a truffle" and everything comes down to the relationship they share. 

Frequently Asked Questions
How do I schedule my in-person lesson?
Upon purchase, you'll receive further instructions on booking a time for your in-person lessons, typically scheduled for Mondays and Saturdays during truffle season in the Pacific Northwest. You can preview my calendar for availability.


How long will I have access to the course?
You will have lifetime access to the course material. As long as this course remains online it will be available for you to view.
How long will I have access to Private Coaching?
Your Private Coaching Portal will remain active until you complete your in-person lessons



Can I get a refund if I change my mind?
No. Hybrid Instruction Bundles are non-refundable.

More about the included online course.

View the full description and comprehensive curriculum here.